By: Kirstie Breland, Research Coordinator
When I applied to be an intern at ScoutComms during grad school, the public relations aspect of it worried me. I had zero experience in PR, but I applied because I am passionate about helping veterans and military families. My master's degree is in health promotion management, concentrating on health communications and policy, which is both similar and very, very different than PR. Although it wasn't what I was expecting to go into after graduation, PR has taught me so much. At the risk of not getting to the point and committing one of Allison's pet peeves, below are five unique lessons I've learned from working for a PR company as a PR newbie.
Get outside of your bubble
It seems like everyone is always talking about networking, and it's because it is essential to finding a job these days. However, in PR, networking is also essential to doing your own job. Gone are the days where work socials meant sitting in a bubble conversing only with my colleagues. At the annual #ScoutSocial, we are actively encouraged to build new relationships with people who can help you get the job done. At ScoutComms, we pride ourselves on the large network of reporters with whom we've built relationships; we aren't sending out massive mail merge emails to a ton of reporters, hoping to get a reply. We're communicating with those in our sector who we know will be interested in our clients' stories, and you can't get to know someone's interests if you never talk to them. So, get out of your shell. Talk to people. You might be surprised what they have to say.
Communication is key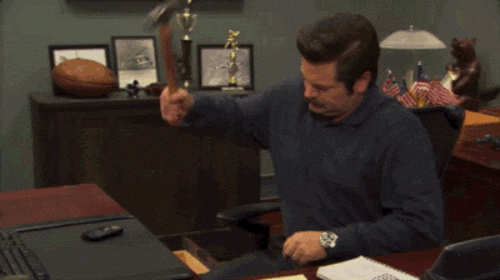 Also known as "phone calls aren't the devil." My generation has a thing against talking to other people without a computer screen as intermediary. We're more comfortable filling out online forms to book appointments than we are calling real people to discuss our needs. In some instances, this is fine – your hair stylist probably doesn't need you to talk her ear off about exactly what you want when she's just trying to schedule an appointment. However, in other instances, phone calls are necessary. If you're trying to get the word out about an event, there's something special about a phone call that humanizes you. As an added bonus, you get instantaneous answers to your most pressing questions. I was petrified of making phone calls when I first got to ScoutComms; now I'm the person immediately calling the restaurant to make a reservation while my other friends are busy trying to find out if the place accepts them via Open Table. As a bonus, this has helped tremendously during wedding planning (although my vendors probably hate me).
Don't let fear stop you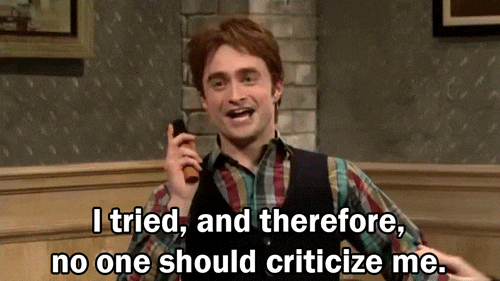 Doing new things is the beauty of going into a job where you don't have direct experience. Even in jobs where you're working in your field, doing new things is exciting, because you're expanding your skillset. A few months ago, I started helping out with communications plans and I was LOST. Luckily, I work amongst PR pros who are constantly there to review my work and answer any questions I have. I very often would do something wrong, but constructive criticism is a valuable learning tool. Sometimes, knowing what not to do helps much more than knowing exactly what to do. There's an adage somewhere about how we learn more from failure than success, and it holds up – especially in PR. Just don't let the mistake you're learning from be using the wrong name in an email greeting – reporters hate that (don't ask me how I know).
*Bonus tip, never put out a social media post before having someone look at it, because your client shouldn't have to take the fall for your mistakes.
Own It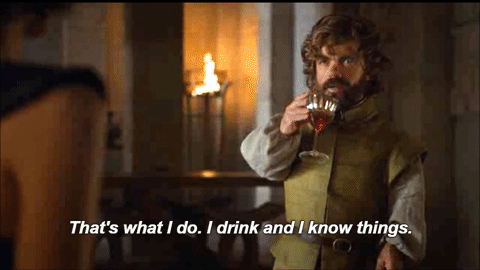 With knowledge, comes power. If you have an idea, and you think it contributes to the conversation, speak up. This comes back to my second point about coming out of your bubble. Speaking up with your ideas, as long as they're relevant, proves your worth to your company and clients. As a professed data nerd, I constantly have data points swimming around in my head from the research I've done for Scout Insight. So if a client asks an important question and I can pull a data point out of my research, I offer it up. Whoever you are in whatever you're doing, you have a niche. Find it and own it.
Your team is everything


This is the biggest lesson I've learned. I would be but a small worm without the help of my fabulous coworkers. Going into a field that is relevant to what you got your degree in is scary enough; going into a field where you know very little about what to do is Exorcist-level petrifying. My colleagues have made this transition so easy for me by teaching me the ways of PR. I genuinely mean it when I say that the other four bullet points wouldn't have been possible without the help of this stone-cold pack of weirdos. Unfortunately, good teams aren't universal. The quote another old adage, if you're having team problems, I feel bad for you son – I got 99 problems but a good team ain't one.

Honorable Mentions: Good grammar is also everything – the Oxford comma is wrong according to AP Style (the PR bible), and putting two spaces after every period isn't a thing anymore.